Project Report: Gray Harvest Table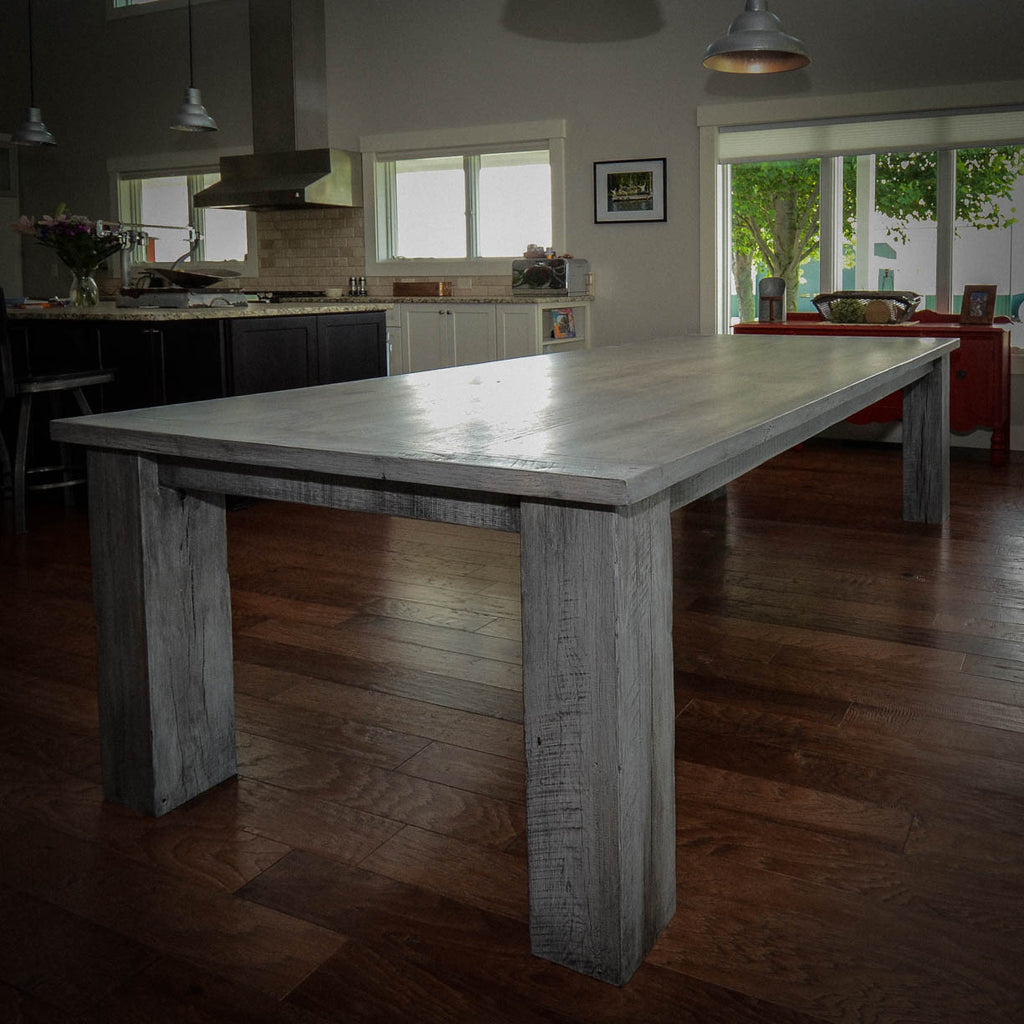 Farmhouse tables are some of our favorite pieces to build.  We love knowing the dining table is a central part to a home. Families gathering around to share good food, stories and laughter. We specialize in a few classic farmhouse table designs, and build custom tables upon request.
Design Considerations: Client needed large table for open concept farmhouse remodel.  She chose a simple four post table with 4 inch aprons. We beefed up the legs by using genuine reclaimed barn beams to match the scale of the massive 4x9 ft top.
Project Specs:
Lumber Used:  American reclaimed hardwood
Dimensions: 4 ft x 9 ft
Finish Process:  Weathered Gray
Contact us for a farmhouse table of your own.
Aaron Hubner