Project Report: Cutom Metal Crafted Sign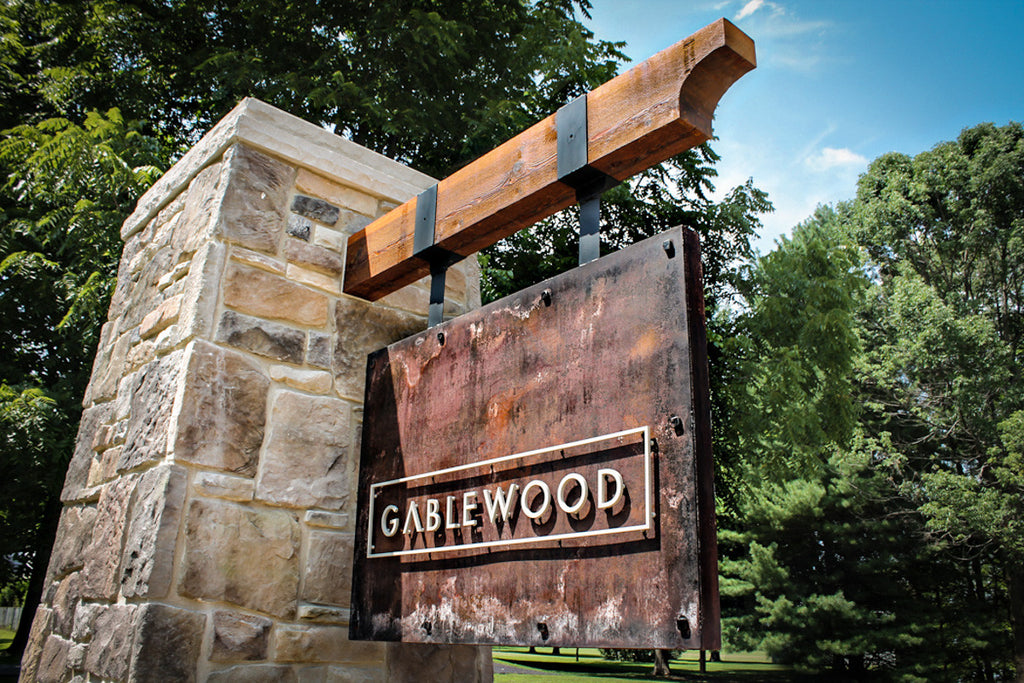 We received a commission from Rider Partners to build a sign for their exclusive development in West Lafayette, IN.  Their design called for a 60x42 inch rusted, grungy panel with a three inch thick frame.  Clean, modern lettering stands in contrast to the rustic panel.  
We used our CNC plasma cutter to cut out the letters from a piece of solid 3/8th inch plate.
We sanded the letters and cleaned up any imperfections from plasma cutting and added metal studs to the back of each letter that were later used to offset the letters from the face of the sign. 
After final assembly and an automotive grade flat clear finish our crew assisted Jeff Rider and his crew with hanging the sign.
Just a last minute check.  It's level! 
We're glad to finally see it hanging as we put a lot of blood, sweat, and some tears into building this. We didn't provide the beam but we built the brackets and the everything from scratch in our metal shop. Thank you to Rider Partners for the opportunity.
Let us know if you have a metal or reclaimed wood (or maybe both combined) project you need completed.   
Aaron Hubner